Pekka Jylhä chose Recion to collaborate on his new sculpture called Peili ("Mirror"). Pekka Jylhä's perhaps the most famous art pieces are monument for former Finnish president Urho Kekkonen and crystal chandelier in Finnish Parliament. His repertoire is wide and spectacular. New sculpture Peili was published this Autumn in Lamminrahka school yard in Kangasala. Sculpture is made from stainless steel in our factory located in Ylivieska.
We interviewed Pekka:
Artist Pekka Jylhä how was steel chosen as material for the sculpture?

Steel is versatile and durable material. Requirement for the sculpture was it needed to last erosion from children playing on it as well as weather conditions.
Why did you choose Recion as partner?

Collaboration with Recion is proficient. It's such a pleasure to work with representative Olli Poutiainen. Together we do brainstorming on how to implement the artwork which can sometimes have complicated details. These can give challenges to sticking into budget but with Recion budget is always met.
Is there something specific to observe when looking at Peili artwork?

I wanted to create interaction between a viewer and the sculpture. Peili has mirroring surface where you can see yourself from different angles. Another thing is that it has round shape to enrich the architecture by balancing the square school building standing behind the sculpture. Ring layout is random and playful to create contrast on strict surroundings.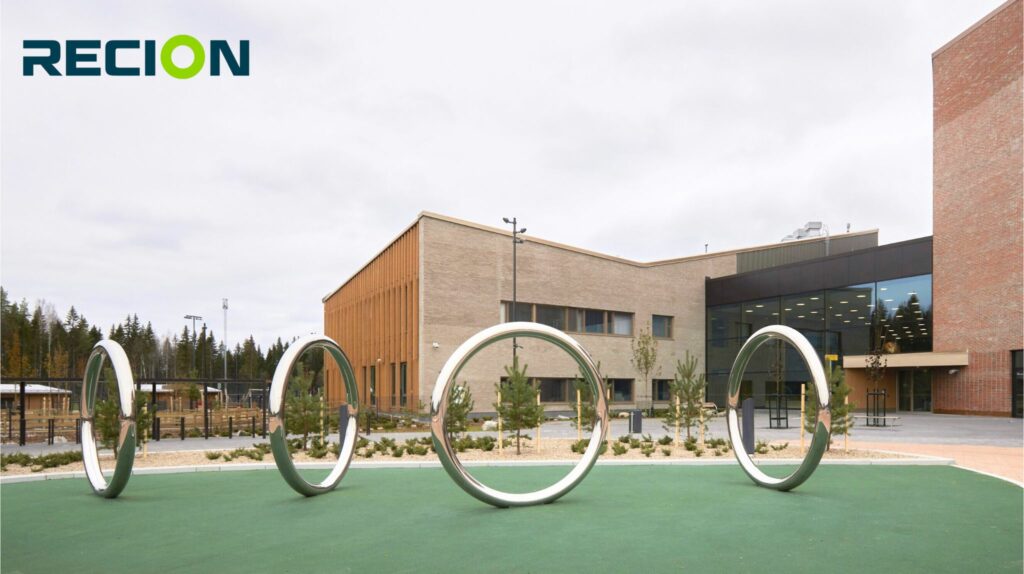 Facts about Peili sculpture:
Manufactured in Recion's factory in Ylivieska
Material used stainless steel
Pipe size 8" SCH 40 TP304 L (Ø 219*8)
Manufacturing method was induction bending
Diameter for the rings is 3 meters
Design and implementation by Recion
Polished to have mirroring surface
Peili sculpture can be found on Lamminrahka shcool yard in Kangasala
Recion has also co-operated with Pekka in his sculpture Auringonsilta (The Sun bridge) which was made in 2020 to Housing fair in Tuusula. Recion made the sculptures' 9-meter-high tree trunk.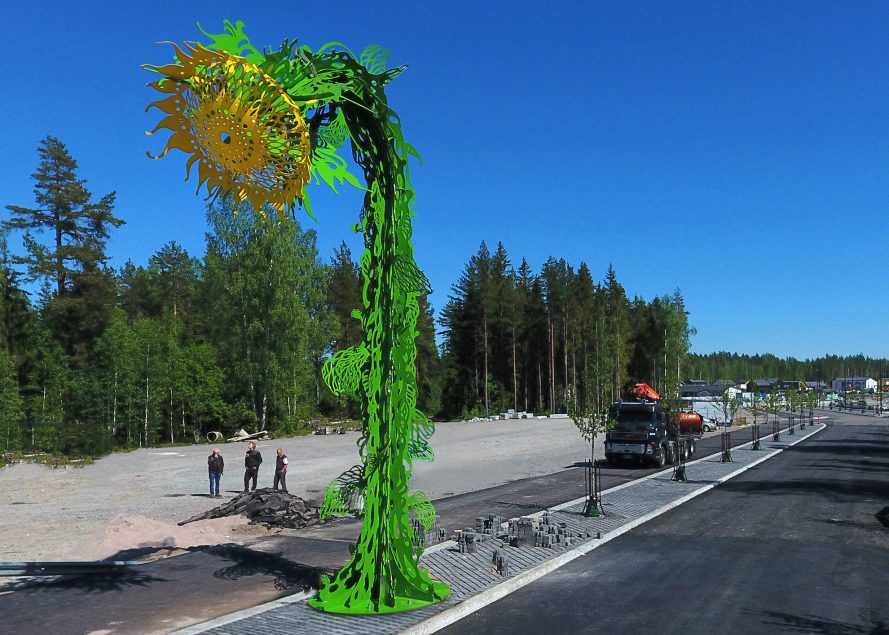 Read more about Pekka Jylhä and his artwork: https://pekkajylha.fi/